The Device Chronicle interviews Max Morwind, Senior Technical Sales Manager EMEA IoT & MR, Microsoft. Max is a commercial leader in strategy and technology consultancy and is currently working with mid-sized enterprises to bring them IoT and IIoT solutions. Few experts are better placed to explain how IoT – with the intelligent edge and the intelligent cloud – is impacting enterprises, as they embrace digital for innovation and increased efficiency and productivity.
Max begins by explaining the three main categories in which IoT can be used to serve enterprise use cases.
The first category is that of smart products where digital products are connected from the field and then new additional services are added afterwards.
The second category is the smart factory or industrial IoT (IIoT)
The third category is smart buildings, smart cities and the smart grid.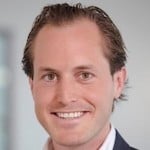 Smart products
Max explains the concept of a data "feedback loop" which is very important in the smart products category. "More and more devices create data and this data can be captured. Truck fleets from companies such as Daimler or heating systems from companies such as Vaillant, they are all connected now and transfer huge amounts of data from the field. These organizations now get access to data that catalyze new B2B2C business models."
Data and new B2B2C business models
For example, providers such as Vaillant design and manufacture heating systems which they sell to the dealers who in turn install them for the end customers. Traditionally, the dealers would perform an installation and perhaps service the system once per year. A system provider would typically only get feedback on their systems if something had broken down, or if there was customer discontent when discussions about warranty would arise. This, Max says, is fast becoming a thing of the past. "Now the providers can access the telemetric data of their heating system products in the field, and in doing so acquire new value out of the data and improve service to both their channel partners and end customers."
New opportunities to monetize
Max explains that these providers can also leverage the data to do cross- and upselling through smart apps with their end customers. "They can, for the first time, directly communicate and get feedback from their end customers. They can really know how their heating systems are being operated and can build a full stack of digital services which they can monetize directly with their users."
They can also leverage the insights from the data to build a platform for their dealers so the dealers can avail of better decision support: The dealers can know when a part or the system might break down and move from providing reactive to proactive support. Innovative possibilities also emerge such as performing annual review checks digitally so on-site service visits can be reduced.
The providers can also use the telemetric data to connect the products in the field to the factory so they can really optimize their quality management processes based on real feedback from the physical assets.
Data-centric R&D
R&D is a huge focus for many European enterprises as they seek to strategically enhance their position as quality leaders. Before digitalization, test installations were mainly leveraged as a means to test quality before going to market with a product. Connectivity and data have transformed this process. Now, these enterprises can access many more data points, see failures, learn from them, and construct and develop new devices with the help of cloud simulation based on high performance computing. This was just not possible in the past, Max says.
IoT use cases
Max describes diverse areas where the data derived from IoT can be used. Take for instance, Daimler Trucks where in trucking and logistics, total cost of ownership is key. It is an industry sector where margins can be razor thin. Digitalization helps manage cost and optimize operational performance. "It is really important that a truck is operational 24/7 and that there are no breakdowns. Proactive repair is required. With insights from the telemetric data from the on-truck ECUs, bundled SLAs and uptime guarantees can be tailored and offered to customers. This is only possible because the data reveals insights – such as when a component comes close to critical failure. The full managed service is a competitive advantage in the trucking industry. This trend also applies to machine builders."
Industrial IoT
The second category is Industrial IoT (IIoT) or the smart factory. Max defines this as getting transparency on what is happening in almost real time on the shop floor through sensors and with the robots, and being able to connect proprietary machines and protocols from the shop floor.
Cybersecurity is a very important topic in industrial IoT. To ensure uptime and operation without interruption, the production network is air gapped from the office network. Max continues "In process control, it is even more complex with the 5 different layers of the Namur open architecture." The NAMUR Open Architecture makes production data more usable for plant and asset monitoring as well as optimization. It transmits data from smart sensors, field devices, mobile devices and IT equipment in a second communication channel without impacting the widely accepted advantages of traditional automation structures and with no impact on the automation system.
Value chain optimization
The value chain in manufacturing is also being optimized. Max says that this enables improved collaboration between the companies across the value chain. For example, sensor manufacturers can work better with machine builders, and machine builders can operate better in the factories of large manufacturers. These different stakeholders can share secure and auditable data to increase transparency, accountability and productivity.
Fully autonomous
Max describes a desired end state or "North Star" which could be between 7 and 15 years from full realization. "The industry is on a journey to the autonomous factory. Most manufacturers want autonomous factories where reinforcement learning is applied to continuously monitor and manage production machines and robots. Eventually the machine and robots will be autonomously managed which promises increased savings, higher product quality, and sustainability improvements in reducing CO 2 emissions, water use, and waste management. The data, cloud services and IoT enables transparency on waste events and opportunities to improve and optimize."
Mx also highlights Microsoft's vision for the Metaverse – the intelligent edge, intelligent cloud and digital twins. This is explained by Sam George, Corporate Vice President of Azure IoT at Microsoft, in the video presentation below.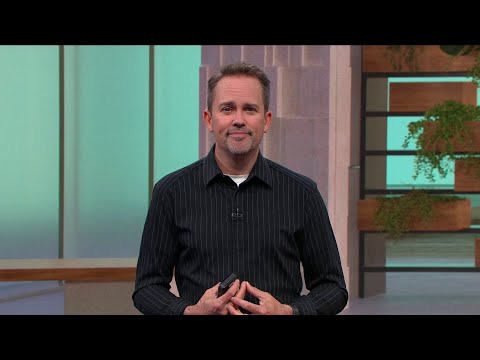 Clean and standardized data
Max stresses that cleansing and standardizing the data is very important. Microsoft works off a common data model, which it developed in collaboration with industry partners such as SAP and Adobe. There are specific data models for industry cloud verticals in energy, manufacturing, retail and so on. Different technologies are applied to create the best end to end solution for the customer. In Microsoft, Max explains, the IoT, data and AI teams report to the Dynamics team so the CRM, ERP systems are on top to create business applications derived from the IoT data. "Sending IoT data from A to B has limited value by itself: Enterprises need a full data strategy so they can get value out of the data with AI and machine learning, and integrate it into business processes such as CRM and ERP. This makes insights from the data visible and accessible on the shop floors and the service departments."
Smart buildings, smart campus, smart city and smart grid
The third category is smart buildings, smart campus, smart city and smart grid. Humans are at the center of this: Max describes a Microsoft partnership project in Munich, Germany with insurance provider MunichRE called the Space Analytics smart workspace solution. The project looks at how buildings can be used in an optimal way, analyzing room occupancy rates and room cleaning, and improving the work environment quality by using sensors to capture air quality based on CO2 and temperature reading. In Sweden, Microsoft is also partnering with office provider Vasakronan in preparing the optimal workspace for knowledge workers to work most efficiently, making them as productive as possible with optimal oxygen, temperature, light and finding the right colleagues to collaborate with across departments, with the support of additional AI-based reports.
Considerations across all categories
Max says that security is a big issue obviously with multiple levels and dimensions. "Microsoft faces billions of attacks every day, in top 3 targets globally. There is a huge team dedicated to this, identifying and responding to these attacks. The company is very well placed to help enterprise customers address the threats.
Max says with IoT for smart devices, there are basic security mechanisms by design included. The device will always need to be registered in the Azure IoT Hub, the device will also open the secure connection from the device to the cloud, always bi-directional encryption, these things cannot be turned off. Azure Active Directory B2B and B2C are embedded in every IoT and I IoT project. There are also scalability and penetration tests with every customer before they go into production.
Last year, CyberX was acquired by Microsoft to detect anomalies and suspicious events in operational technology on the shop floor. This technology is now integrated in the Azure Defender for IoT. There are also possibilities to track AI algorithms in the cloud to see if they are secure. There are also novel ways to leverage protection and security on the edge: For example, if a machine builder has built an edge container that is not in their own premises and they want to protect their IP, with a secure enclave these edge computers can be protected. As much security is built in by design, backed up by reviews and partners, continuous optimization of the architecture and the security is necessary.
Importance of OTA software updates
Max says that many enterprises are still learning about OTA software updates. For example, Trumpf created a new business model for manufacturing with Relayr – the IoT division of Munich RE. They founded an entity that is buying back the machines from the Trumpf customers such as Daimler and BMW. They will be able to access the telemetric data from these machines and then update them with new services and functions.
Bi-directional secure communication between cloud and device, continuous updates for securing the software, add new functions, and embedded in a full dev ops process and pipelining from the customers with the different development frameworks, cycles and artefacts. "Software is going to be developed faster, tested and deployed with new business models to come."
OTA software updates enable these new possibilities to unfold, Max says. "Innovation can be proudly invented elsewhere, harnessed and the learnings deployed to the edge faster. Microsoft offers the Azure IoT edge Marketplace where 3rd parties can develop applications and have them deployed to the different edges globally. "The device management lifecycle needs to be managed as well and the OTA updates are a key part of this." Max concludes.
We wish Max and his colleagues at Microsoft well in their journey to helping customers be successful with IoT.
Mender has a partnership with Microsoft which is based on an integration into Azure IoT Hub. We have collaborated on a tutorial and reference integration to support application and system updates, which means one solution for all updating needs. Keeping devices updated and secure is important for any IoT solution. Mender provides a great new option for Azure customers to implement OTA updates.