The Device Chronicle interviews Vishnu Sundaram, SVP for Cockpit, Connectivity & Cloud at Stellantis. a global automotive maker on its plan for automotive OTA. Stellantis is one of the world's foremost automotive makers.
Stellantis is an automotive manufacturing corporation formed in 2021 on the basis of a 50-50 cross-border merger between the Italian-American conglomerate Fiat Chrysler Automobiles and the French PSA Group. The company is headquartered in Amsterdam, Netherlands. ​​The principal activity of Stellantis is the design, development, manufacture and sale of automobiles bearing its 15 brands of Abarth, Alfa Romeo, Chrysler, Citroën, Dodge, DS, Fiat, Fiat Professional, Jeep, Lancia, Maserati, Opel, Peugeot, Ram and Vauxhall, and Mopar auto parts. At the time of the merger, Stellantis had 300,000 employees, a presence in more than 130 countries with manufacturing facilities in 30 countries.
Stellantis has a mission to become a sustainable mobility technology company. As part of enabling the connected automobile, Stellantis has a strategic plan to leverage automotive OTA AND increase the number of OTA updates performed from 6 million in 2021 to over 400 million per year by 2030, and to enable continuous updating of its vehicles in a secure and robust manner.
Vishnu Sundaram is SVP for Cockpit, Connectivity & Cloud. Vishnu has a transformational leadership role to advance the company to be a leader in the Connected Cabin experience. He leads the global development and driving platform oriented creation of Cockpit products. He also leads the initiative to bring the connected experience with a plethora of live content and services to transform the car into a living space leveraging Artificial Intelligence, Machine Learning, Augmented Reality, Immersive Gaming and EDGE/Cloud Services.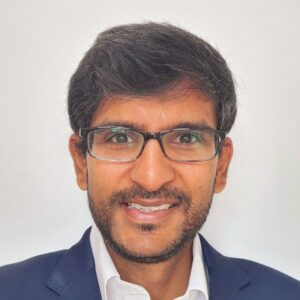 Types of OTA software updates
At Stellantis, Vishnu describes the two kinds of OTA updates that need to be performed robustly and securely.
Feature OTA updates

Sustainability OTA updates – security and experience quality within the vehicle
He also explains that an OTA software update can touch one or multiple electronic control units (ECUs) in the vehicle depending on the use case.
Vishnu lays out an overview of the 3 key enablers required to perform OTA software updates in a secure and robust manner at such fleet scale.
Enabler 1: Automotive OTA and transforming the vehicle into a software-defined vehicle
Vishnu describes the first important enablers in creating a software-defined vehicle and products are being developed under the software-defined vehicle framework including STLA Brain and STLA Autodrive. Products under the software-defined vehicle framework are completely software driven and hardware abstracted. "All the content inside these platforms are abstracted and constructed in such a way in containers that they can be updated in isolation from one another."
This is the preparation stage that Vishnu and his group are focusing on now. Once this framework is in place, Stellantis will be in a position to roll out updates at scale.
Enabler 2: Automotive OTA and having a robust and secure framework that enables any field condition to be handled
Another important enabler is to ensure these software updates are reliable and secure enough to do this at scale. Vishnu stresses "We do not want even 0.1% failure."
In this construction of software defined vehicles, Stellantis is enabling multiple levels of fail safety. Before a particular software image is updated, there is backup and roll back capability in place for every part of the software. This is an important fundamental building block so that a vehicle can be brought to the new version or if the vehicle has some issue then it can be taken back to the previous software version where it will be functional. This, Vishnu explains, will protect the vehicle from having to get a service scheduled to bring it back into an operational state.
Enabler 3: Automotive OTA and having an effective and intelligent campaign management system to do updates in a staged and sustainable manner
Vishnu explains that the third enabler is to have an efficient campaign management solution in place. He says "When we are talking about rolling out 400 million updates, it is not about updating 400 million vehicles in 1 day. Rather it is a case of intelligent campaign management where we are able to partition the whole overall vehicle update into time slices and geographical time slices. So we perform a small rollout, test, take feedback and then expand the roll out software." This is a phased roll out to be able to identify campaigns within campaigns or subsets of users, to be deploy a test when there is a new software and finding the advanced users who are close to us so we can do a controlled rollout, test and get feedback before we do the rollout more broadly.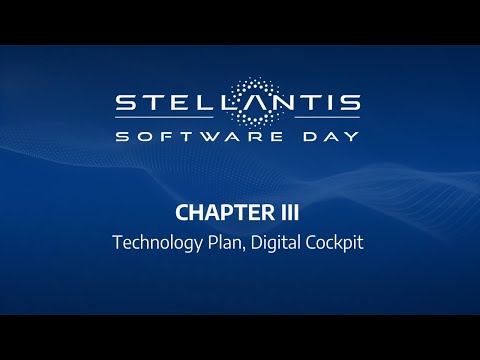 Security by design
Customers and their security is the number one focus for Vishnu and his group. He says "When we transfer our vehicle environment into a seamlessly connected experience, we want to enable and deliver sustainable freedom with security. We are looking at both onboard and offboard security implementation." There is a limit to how much software can be preloaded into the vehicle as the security world is continually evolving. "Multi layered or tiered security within the vehicle is continuously updated by a complementary piece that also works on the cloud. It is end to end security – vehicle, communication channel, backend for the services. We are looking for a proactive dynamic system that can learn and adapt to any abnormality in the vehicle and take preventative measures. Our security approach is super set, being responsible on behalf of our brand and our customers."
Development possibilities
In the mission of transforming a car into living space, Vishnu explains that a multi modal user experience is being developed to engage users with all their senses. Vishnu says "We want to move beyond just touch and voice enablement. We are taking to the next step with several input and output modalities that work in tandem to deliver a better experience for the users within the vehicle." The technologies being utilized include glance and gesture detection and augmented reality. Vishnu and his group are looking to achieve more seamless and natural interaction for customers such as "auto discovery" possibilities. It is also about outputs and enabling multi modal ways of alerting the user using light, display, haptics on the steering wheel and the seat, and so forth. It promises to be a very exciting connected vehicle experience for consumers.
We wish Vishnu and his group at Stellantis well as they work to secure and make robust the software defined vehicle.