The Device Chronicle spoke to Thibault Goulin, Digital Factory & IoT Manager, Nexans about smart drums, edge computing and how an industrial IoT platform reduces rental costs and speeds up the return of rented drums.
Nexans is the second largest cable manufacturer in the world and provides medium voltage and high voltage cable on rolling drums. Typically, Nexans rents the drums to large operators, now it has an industrial IoT platform. The background to this is that their enterprise customers experience a problem where these drums can lay idle for long periods of time, costing them money so digitalisation and IoT can be used to help them track the drums and their projects to help better manage costs and improve efficiency. Thibault explains "There are only 600 metres of cable on these drums so it shouldn't take 7 months to return the drums."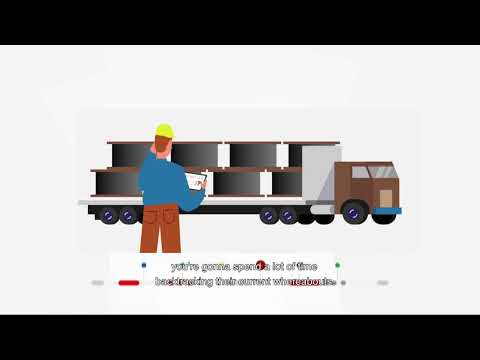 Smart drums off an Industrial IoT platform
Four years ago, Nexans began a digital transformation to build a "digital factory" to help improve efficiency. Thibault and his colleagues had the idea to install GPS tracking capabilities in the drums. The Nexans digital platform would help enterprises such as Enedis and SSE to know exactly where their drums were at any time. Thierry explains that "Customers wanted to track not only the device but also track the progress of their projects." Thibault and his team looked for a solution to count the rotations of the drums, and to measure how much cable is left on the drum at any given time after dispatch. An accelerometer within the drum is used to count the rotations of the drum. A drum can rotate on the track or it can rotate because a person is pushing the drum.
Nexans started to use edge computing to know if a drum is moving because someone is unwinding cable or if a drum is moving because someone is pushing the drum. The device sends the location and the number of rotations of the drum. "Drums are shipped to Turkey, and customers want to see if the drums are moving at night, to prevent copper theft." Thierry explains that Improvements were made on the platform to configure how the device might behave. "If we want to track a drum on a track then it needs to send a regular position. The downlink to the device was improved. 80 drums in the pilot 4 years, 2,000 devices in 2018 on Sigfox and Lora WAN, and now up to 17,000 drums in 22 countries with 15 customers. We address jobs to be done on site, network operators want to track the drums in transit and on site."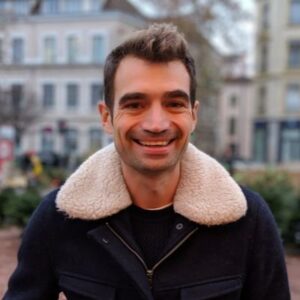 Industrial IoT platform based on Azure
The hardware devices have been installed inside the drums, and they feature a GPS antenna, an accelerometer, 6 years battery life to cover the average lifespan of a drum, and some edge computing capabilities. They can also communicate wirelessly over Sigfox, Lora WAN or cellular 2.5G, 3G, LTE 4G, depending on the country and the available infrastructure. All the data is transferred through the Azure platform. A digital factory has been set up so Nexans can manage the drums all over the world. Thibault explains that "This is quite a development as traditionally Nexans has been a cable and drum manufacturer. Now they are a digital services company too." In real time, Nexans operators can use the platform to track where every drum is in the warehouse and see the individual position and condition of the drum in terms of its movement within the warehouse, its shipment. It is also a multi-tenant platform so for example a customer such as Enedis could access the platform and monitor their own fleet of 1000 drums in France.
Industrial IoT platform can integrate with SAP
For each drum, Thibault explains, that there is a tremendous amount of information captured concerning their location, movement and condition. Inventory information about the drums can also be integrated from an ERP system such as SAP. Thibault shares an example "Cable reference data can be analysed to track how many metres of cable has been cut from the drum." Insurance companies can reduce the premium where drums are monitored, copper price is close to €10,000 per tonne so careful monitoring is needed to combat theft from organised crime. All sites can be monitored by the customers and an alerting system is available on the drums. A drum can send its location every 10 minutes for example.
Software updates
System and application updates are sent to the devices in the smart drums. Thibault explains "There is a middleware platform to adapt the behaviour of the device. Most updates are done in local maintenance centers. There is a team who will use a mobile application to check the device and update the device if it doesn't have the latest firmware." Thierry explains that "there was change management where the manufacturing teams had to be trained to assess the smart drums and perform updates if necessary."
Nexans have several connected solutions – smart drums, smart street cabinets, smart lockers, there are sensors within these cabinets. These sensors measure temperature, humidity and the opening of the cabinets and all the solutions are developed and monitored on the same Azure platform. Telecom provider Orange manages its smart cabinets operations in real time with the assistance of Nexans. Nexans has 15 people now dedicated to IoT and there is a lab dedicated to embedded software.
We wish Thibault and his colleagues at Nexans well as they continue on their digital journey.