The Device Chronicle interviews Nimrod Ohad, Head of IoT, Danaher Digital, to take a pulse reading on the evolution of medical IoT and edge in key business projects.
Nimrod begins the interview by providing some background on where the industry has come from in terms of IoT. He says the industry started probably close to a decade ago when there was a very strong focus on developing capabilities at the edge because most companies had devices that they were selling in the markets and they were looking to get them connected. The key trend was that all providers were looking at the advantage beyond the basic serviceability in a way to get access to data for higher value analytics. "The vision was to deploy algorithms at the edge to be able to get much more from the connected device beyond the "table stakes" kinds of services and use cases. The difficulty was that most device manufacturers were ahead of the game but the technology to enable the capabilities they envisioned lagged behind." Nimrod says the mechanisms and the network connectivity to push all of this data were not as they are today. As a result, there was a setback in the industry where companies such as GE had a lot of aspirations but were unable to fulfil them.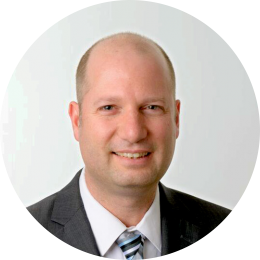 Medical IoT at Danaher Digital
Nimrod then steps forward in time and looks at how Danaher Digital has approached opportunities at the edge, in medical IoT and scientific IoT in the last few years. He says that Danaher has learned from what has happened in the market, and has focused on the service use cases or "table stakes" first before they go to the next level and look at opportunities in AI at the edge. "There is much more potential and confidence today to address unique and rather complex use cases that require sophistication on the edge and a similar level in the cloud to be able to deliver those insights."
Two types of IoT use cases in medical IoT
Nimrod describes two types of use cases in medical IoT: basic "table stakes" service use cases, and secondly, the more sophisticated use cases that encompass both edge and cloud from an operational perspective.
Nimrod describes the very practical concern of trying to monetise the investment in IoT infrastructure. He says "The time frame can be longer for the more sophisticated types of use cases so it usually means it will be much longer before a return on investment is seen by a company. With a focus on service use cases, they won't see much new revenue but they will see an increase in warranty-related revenue and an increase in customer satisfaction which drives service renewal revenue. This commercial success will enable the company to then invest further in developing the more complex and ambitious use cases with longer fiscal return timeframes."
"Table stakes" use cases in medical IoT
Nimrod says the most common "table stakes" use case is remote management of connected medical and diagnostics devices and life sciences instruments in the field. This minimises or replaces the need for field engineers and support technicians. There are also the service use cases of being able to perform remote diagnostics on devices or perform remote operation of a device, and being able to securely pull information from the devices remotely. There is also the case of being able to push software updates such as firmware updates to the device. A lot of these activities are considered to be standard in the market today. But in saying this, Nimrod observes that most healthcare manufacturers do not have these capabilities for their devices in place today. They see these "table stakes" use cases as almost "unachievable goals' ' as they are not there yet. The good news is that all these use cases are attainable by healthcare manufacturers today.
Device visibility and control in medical IoT
The starting point is getting visibility on the devices and instruments in the field. Nimrod says "To be able to know that a device fleet is active and operating within certain parameters is of huge value to healthcare companies. To have a dashboard that enables the pinpointing of devices that are performing as expected as opposed to devices that are struggling provides a huge advantage for a healthcare device manufacturer."
Advanced use cases
Nimrod says the more sophisticated use cases include predictive maintenance. But he adds that it is harder to perform predictive maintenance than you think. In most cases that Nimrod has seen in his experience, there is a belief among teams that they have the best data in the world and that wondrous things with that data. In reality, it is very difficult to find the specific parameters that will make the significant improvement from a predictive perspective to give a competitive edge. Nimrod believes that it takes tremendous effort to find what actually works. It takes many rounds to get it right. "Proactive response is something that works practically. With reactive response, machines can be down for 24 hours, and when a service technician attends, they tend to have trouble replicating the problem as the device is no longer in the production stream. They also have to make sure they have the right replacement parts. It can take considerable time and disruption to get the issue resolved. This results in a very bad customer experience." Nimrod advises that the better approach is where the device is monitored so that we can know that it is not operating within the parameters, then we can anticipate problems. He says "We can then reach out to the customers and manage an issue, and do something to avoid the downtime, or at least be there prepared and just in time."
Challenges in rolling out IoT projects
Nimrod says there are many challenges in rolling out IoT products, but the good news is that there are elegant solutions to be had. He refers to the learnings from an example case of an IoT application with a healthcare company, where electron microscopes that were too old to maintain were replaced with a new solution. "The legacy devices were disconnected last year and Danaher Digital pushed a new modern solution out for the client in April 2021. Several thousand new instruments were connected, starting at a steady pace of 10 to 15 connected per month. There were two challenges in the project that could be solved easily. Firstly, there was a fear of connecting the devices and sharing data due to security fears with many events in the news. Secondly, the service engineers were not able to articulate the value of the next generation solution. The solution was to equip them with collateral and good value proposition documents to help educate the users. Nimrod says progress was rapid "Within 3 to 4 weeks (of the start of the project) we were rolling out 50 to 60 connected instruments per week." Nimrod adds that to get the instruments connected, multiple visits to the customer site was required. "We turned them into IoT devices from the get go, provisioned on the factory floor. The customer opened the firewall and the device was automatically connected. These instruments are large scale machines with servers in them, using an embedded version of Windows performing as a headless computer."
Importance of OTA software updates
Nimrod concludes the interview by describing the importance of OTA software updates in IoT projects. He says "All companies now express the need to update software these days. The security aspects and complexity involved in deploying firmware is significant. It requires a sophisticated workflow for roll back, tracking mechanism of the versions of the devices, and so on. There are also limitations on older devices to handle fairly sizeable updates and there is a need to use differential updates and compression algorithms. This has been a complex endeavour. OTA is becoming a must have for companies who want to roll out IoT products."
Key advice for IoT project
Nimrod's key advice to those considering IoT projects, is the need to balance the urge to go all in on the AI ML approach for proactive maintenance, as compared to a more measured approach in addressing "table stakes" use cases first. The latter is a more pragmatic approach as it delivers meaningful business results for clients more quickly. The latter approach includes "Using alerts from devices whenever they go out of a healthy range of parameters and using ML to automate this process is a good hybrid approach at this moment in time." Nimrod advises not to go all the way into AI-based prediction cases without having first done the "table stakes" use cases very well first. He concludes that when you look to scale from POC, you should look at the drivers of value and cost efficiency for your business. Decide what levers you will use for your scale. Customers might be worried about scaling plans as they might think you have less resources for them. You will need to reassure them and press the right levers to get the right scaling."
We wish Nimrod and his colleagues at Danaher Digital well as they continue to roll out high impact IoT projects for their customers.