The Device Chronicle interviews Mark Gerrits, CTO, New Black on maintaining edge computing devices for retail including OTA software updates.
New Black was founded in 2015 to help retail organizations become more "adaptive to change" via a best of technology unified commerce platform called "EVA". Mark explains that "more and more retailers were hitting the technical limits of their old POS (point of sale) systems". To help address those needs along with the in-store evolution that was taking place, Mark and his colleagues at New Black launched EVA. EVA is a Unified Commerce Platform that is available to enterprise-sized global brands and retailers with a focus on the non-food luxury segments such as fashion, electronics, beauty, and cosmetics.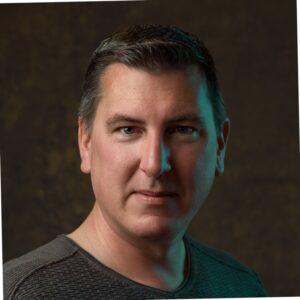 EVA takes the form of a hosted SaaS application and with it, Mark explains, "brands and retailers can carry out all retail back-end and front-end operations like point of sale, website, customer facing apps, portals and marketplaces. The platform is cloud-native, meaning that clienteling, order management, inventory management and fulfilment, user management, task management, finance and control; and compliance are inclusive and centralized creating a single source of truth.
EVA offers native APIs and SDKs, so there is no front-end per se, but rather a set of applications that run on iOS native devices (iPads and iPhones) that in-store associates can use for daily and recurring operational activities, as well as to integrate with their e commerce websites and customer apps with additional developments on top of EVA's Commerce API.
Need for a physical IoT device in-store
Mark and his team needed an edge gateway device to address a challenge that arose from offering a cloud-native online application, and that is the event of very slow or internet outages where in-store operations become unavailable. It presented a major on-going concern, loss of sales, and negative experiences, especially if such incidents hit on a busy Saturday, or in the run up to holiday shopping sprees.
Mark and his colleagues at New Black wanted to retain all the benefits a cloud-native platform provides even during such outages. To continue to offer those key benefits locally through use of an edge device that would then act as a backup and a performance enhancer for in-store operations.
Mark explains that this edge device would not enable the use of EVA cloud applications in-store during outage or slow connection incidents, but also enable those applications to maintain a connection status with other in-store physical equipment such as the customer-facing display (CFD), cash drawer, payment terminal or even the receipt printer. Mark further explains that "printing a receipt in-store can present challenges for a cloud-only based platform as it can be difficult to reach the printer in-store, to open a cash drawer, or to send a message on a customer facing display." The classic way to mitigate this was through use of VPNs, but this can be complicated and is not scalable. Local IT staff would then have to open firewall ports and provide the VPN access. A new way was needed to connect to the edge device from the cloud, which Mark and his team were investigating. They wanted something better and that started the idea of having an edge gateway device in-store that would then connect to the cloud and access a gateway to the local area network within a store. This approach allows for a command to be sent to the right device and the device would instantly know how to translate that to the right printer, to a message on the terminal screen, or to a cash drawer to open at the right store. This is all possible during instances where there is slow or no internet connection.
Yocto and Mender on the edge gateway device
With user friendliness, scalability, and robustness as prime considerations, Yocto was selected as the embedded Linux OS for the edge gateway devices, and Mender was selected to deploy the OTA software updates for the OS and applications running on the devices.
Mark says "OS updates was the main challenge addressed by Mender: all the devices could be safely upgraded within stores by New Black remotely. We got Mender up and running very quickly. We have a custom set of recipes and layers for the device fleet we manage using custom scripts for the platform and application updates."
Zero touch device provisioning
New Black has set up a customer portal for managing devices. It communicates with the Mender API. The portal reports back to each customer on the software updates that have been deployed to their respective devices. Mark and his colleagues can also see the device(s) that were boarded for their customers within a single interface. As for the manufacturer of the device, a custom stock keeping unit code (SKU) has been set up so that New Black's customers can order a device pre-boarded with the New Black Yocto base OS image, and the Mender device client pre-installed. Once the device is shipped, arrives in store, and is connected to the Internet for the first time, the customer then only needs to access the customer portal and enter the serial number of the device for it to be accepted in Mender. From that point onwards, the device is registered, and in turn updates automatically according to set schedules. Both OS and application updates are handled as the device pulls container images and installs them. It is a true "zero touch setup" minimizing the burden for both New Black and their customers.
We wish Mark and his colleagues at New Black well as they develop and roll out more advanced capabilities on their unified commerce EVA platform and edge gateway devices.
Image by pressfoto on Freepik