The Device Chronicle spoke to Arthur Jouannic, Head of Business Development, Delta-EE to learn about the digital transformation, the Connected Home and smart HEMS (home energy management systems).
Energy research and consulting company Delta-EE focuses on the energy transition and examines how the connected home is impacting energy management and consumption. The emphasis is on connected climate controls and home energy management (smart HEMS). Robust and secure OTA software updates play a key role in Smart HEMS and administering the gateways and proxy devices that control these home energy management systems.
Key markets
Arthur informs us that the best markets in Europe for the connected home up to this point have been the UK, Germany and the Netherlands. This is largely down to the large utilities and energy service companies who have been pushing for connected home solutions to help cross sell their products and services. For connected heating controls, Hive was developed with the support of British Gas. Arthur continues: "There is a lot of activity in Germany, and it has been this way for almost a decade. Now we see great market progression in France, Belgium, Switzerland, Italy, Spain and the Nordic countries."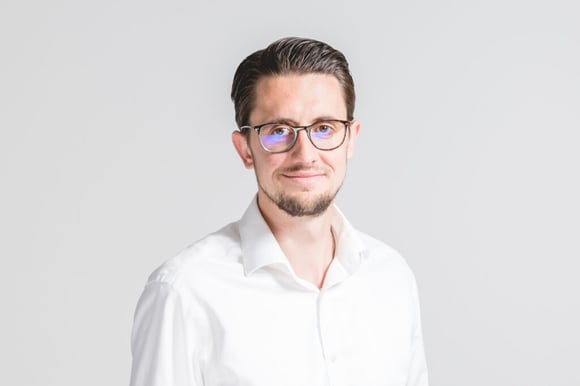 Key drivers for Smart HEMS
In Arthur's estimation, energy policies across Europe have not been the main driver for the adoption of Connected Home solutions. In fact, the main drivers tend to be local country factors at play. In the Netherlands, for instance, Arthur explains that an open protocol for connected thermostats called OpenTherm (OT) drove the market. "In the 90's the boiler- and thermostat manufacturers had insufficient finances to build their own closed protocols. Instead, they chose to work together to create an open one." When the smart thermostat arrived in the market, the OT protocol was the obvious choice because it could control any boiler. The penetration of OT is almost 100% market penetration at this stage. Now boilers in the Netherlands can be controlled in a very deep way far beyond just turning them on and off.
In the UK, the key driving factor was that the energy service providers had to deal with a lot of subscriber churn and increased competition. As a result, they needed to think about building services to retain customers and sell them additional services. British Gas, in particular, had a large service business for the maintenance of customer home heating systems. They used this to promote connected thermostats and connected boiler offerings to their customer base. In Germany, the push came from the more innovative companies who had really deep networks into the electrician and plumber markets. They designed specific products tailored for the needs of the German market and were able to push the network through the channels quite quickly and successfully.
Market diversity
At the beginning, it was the electricity or gas providers who embraced the connected home. Over the years, the heating system, boilers and pumps manufacturers have increasingly embraced connectivity too. "It has become easier for them to sell connectivity with their products. All appliances installed in Europe now come either pre connected, connectable or connected." Furthermore, all vendors have strategies to acquire data (in a manner compliant with GDPR) from these heating systems products. The maintenance companies get a better way to service these systems and it is very competitive between the service- and heating system companies.
Dedicated digital business units in Smart HEMS
UK and French energy service providers British Gas and Engie have committed strategies for analysing data and optimising their maintenance businesses. These types of companies have developed digital business units focussing on integrating different sets of data for their purposes. Their biggest challenge is to remain brand agnostic in terms of technology. "Engie will have 5 or 6 different boiler brands in their portfolio that they are servicing, and up to 4 smart thermostat providers. They want to acquire data in common formats so they can process the data on their platform. This is not easy to do as it involves a lot of business and technical negotiations with multiple parties." The second challenge for them is to figure out how to get their heating solutions into the customers' homes? To help achieve this objective, they are developing new business models combining the heating system, remote connectivity, and service maintenance in one monthly fee. "Their service businesses are being heavily digitalised as they can save up to 30% in operations costs if they can better understand what is happening with the fleet of heating systems."
Build or buy?
Generally, these types of service companies will want to do some development in house and will leverage open source to integrate as much as possible. "They may have targets to build their own intellectual property but they will also look to best-of-breed technology partners for infrastructure." Some HVAC companies are very open and do not mind a "Tado" digital thermostat being installed on their customer's heating systems, and other HVAC providers are more closed and will do all they can to offer their own solutions to acquire data for analysis. This is all heavily dictated by the strategies pursued by the individual companies. It is a race to get a digital thermostat installed but it remains difficult for the more established, larger companies to innovate and even harder to recruit the software development talent who may be more attracted to the fast growing start ups. Arthur comments "They even move their digital businesses to the bigger cities to attract software development talent."
Installer client base
The clients of these service companies are the installers of these systems and they tend to be old fashioned and conservative. However, Arthur observes that the installers are becoming an increasingly interesting channel for connectivity. He says "The younger generation of installers will drive digital connectivity on these systems and we are at this interesting juncture where digital boilers and heating systems will become mainstream very quickly. The question now is who will be selling most of these devices and who will be best able to extract data and create meaningful insights? The right technology selections will be critical and it is certain that many are getting this wrong."
Home energy management
In summary, the connected home is different to the smart home which is about the integration of the speakers, the lighting, the entertainment and the security systems. In the connected home, the home energy management system is the integration between solar PV, EV charging, the smart appliances, the battery and the smart tariffs from the home energy provider. This is a battle driven by the PV markets especially in Germany, and not necessarily the home heating system providers. There are 60 to 80 companies across Europe who focus on optimising the energy flow in the company optimising self consumption of PV, with batteries, optimising the electricity tariffs. The smart thermostat and home heating systems companies want to play in this arena. They wonder should they let the PV and or the EV charging providers take the lead or should they be more proactive? It is fragmented and there are no single shared protocols for PV, batteries, EV charging and this is a race to scale, and then consolidation.
The future of this market looks very exciting and fascinating and IoT and OTA software updates will play a key role in the control, security and automation of the systems.