The Device Chronicle interviewed Dr Casper Schou from Aalborg University, on the strategic and operational benefits of leveraging the approach of the Open Industry 4.0 Alliance.
Dr Casper Schou, is Assistant Professor, Robotics and Automation at Aalborg University and he is also an industry project leader in the Danish Industry 4.0 program MADE. Casper is also a specialist in production engineering and a PhD in collaborative robotics. He shifted to a broader automation perspective, and is now looking into smart factories. He has been exposed to the benefits of working with the Open Industry 4.0 Alliance, its members and technology workgroups. Its open and modular approach has helped Casper and his research team to enhance an innovative demonstrator production line.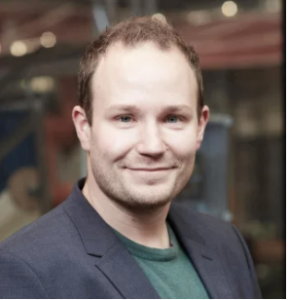 MADE & collaborative robotics
Casper explains that MADE is divided into larger work programs: these consist of 9 major work streams over 3 generations and inside are a number of different projects. Casper leads 2 projects in the 2nd and 3rd generation that look into smart factories and target the material flow in a production process. This involves looking at the transition from matrix with mobile robot carriers to fully mobile (swarm) production, where all the processes are fully mobile robots. This approach supplants linearity and brings much more flexibility, and has new implications for the digital backbone of OT and IoT. Casper justifies the novel approach by explaining that "There is an increasing need for product innovation, mass customisation and personalisation of products. The project is looking into the future to go to extremes, so that we can help businesses prepare."
Industry 4.0
Casper describes Industry 4.0 as a journey towards something better. He qualifies this by saying that "There are few grand and coherent rollouts." Quite simply, he explains there is a brownfield shop floor that still has tremendous value and must be accommodated by digital technologies. "You cannot throw out a 30 year old hydraulic press, but you can digitise it."
Production line demonstrator & collaborative robotics
As Casper's research group moved into robotics mobility of all resources, they needed a reference for industry. With this in mind, they created a small production line demonstrator and in it are actively implementing new digital technologies. Data collection system is needed as it is a smart production line. MADE was introduced to the OI4 alliance through member and robotics leader Kuka. Casper says that the open reference architecture of OI4 is cross vendor and "attractive". So much so that it was applied to the production line demonstrator in his MADE project. The benefits of the OI4 reference framework is that it is vendor independent, and there is the ability to deploy it with any end point or connector. Casper says "It can be deployed as a gateway to MADE's project equipment, and adapters are generally available for any equipment they want to collect data from. They can also write their own adapter to collect data from any property." Casper's project is mainly using MQTT and OPC UA as communication and data transfer protocols. In Casper's production line project, the IoT devices that have been connected are PLCs. These PLCs have been sharing parameters and data via OPC UA. A robot controller will also be connected soon, controlled through a small industrial PC running with a Dockerized container which was also provided by OI4 Alliance. Sensors and actuators are also connected so that data can be collected and brought into the OI4 platform.
Strengths of the Open Industry 4.0 Alliance
Casper believes that the strong suit of OI4 is its modular and open approach to integrating and adopting new technology solutions. There is an additional benefit from the OI4 alliance: Casper says tools and support are available from the technology workgroups, industry use case workgroups and other alliance members. He says "You can develop your own tools, and get a connector made by some domain expert member in the alliance."
We wish Casper and his research team well as they continue to research and test to understand the evolution and impacts of Industry 4.0.
Northern.tech and Mender.io – the provider of the Device Chronicle blog is a member of the Open Industry 4.0 Alliance.