The Device Chronicle interviews Regu Ayyaswamy, Senior Vice President, Internet of Things (IoT) & Digital Engineering at Tata Consultancy Services (TCS) and ST Chander, Global Head, IoT- Platform Services & Delivery, TCS on the strategy and operational aspects of deploying large scale IoT projects.
Tata Consultancy Services is an Indian multinational information technology services and consulting company with its headquarters in Mumbai. It is a part of the Tata Group and operates in 149 locations across 46 countries. In July 2022, it was reported that TCS had over 600,000 employees worldwide.
In a company with such global reach to the world's largest enterprises, Regu is responsible for bringing IoT and engineering solutions to customers across industries, including manufacturing, life sciences, retail & CPG, telecommunications, and energy. The group offers a comprehensive IoT stack and Regu states that they work with customers from sensors, gateways, communication protocols, and IoT platforms such as AWS and Azure IoT and Google Cloud. The group is also involved in industrial analytics and digital twins, which can be used for asset management, maintenance, and process optimization, as well as fuel savings and sustainability. "Across the industry segments, we work with all kinds of connected devices in large-scale enterprise engagements."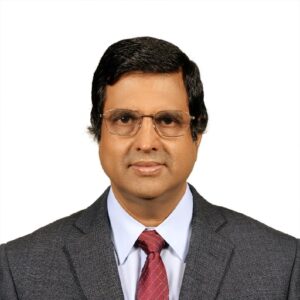 IoT projects of great scale
In the United States, the team is working with a major manufacturer of filtration equipment to install sensors in those filters and to obtain data to determine the filter's performance. A customer would prefer to be proactively informed of the need to clean or replace the filter without downtime. Regu says TCS works end to end – from the point of the conception of a business problem to the definition of a solution that helps realize the customer's business vision, taking them through a technical architecture using AWS IoT and then implementing the whole solution across thousands of sites.
Second, there is an interesting case involving a large shipping company transporting containers in Europe. The customer "had a fleet of containers used for the transportation of perishable goods, such as fruits and vegetables," according to Regu. They wanted a highly accurate monitoring of those refrigerated containers, as to the conditions inside the containers as they get transported through the seas. Temperature, humidity, freshness of the goods with pH values and such parameters, and based on this, sensors collect and bring this data into an IoT platform from thousands of reefer containers. The platform is also accessed directly by the manufacturer of goods to analyze data about their products – how they are transported, how much shelf life is left in the container and how to use these insights to optimize the supply chain. This integration into the customer's systems is very important. "The biggest advantage of such a solution is that their customers can access their data, and they are delighted to have such a high level of visibility into the product being transported. The cost of transport has quadrupled during the COVID era, so these insights are all beneficial," Regu concludes.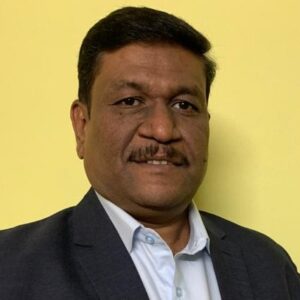 Chander was centrally involved in these projects described above. He heads the global IoT platforms and full stack. He is driving transformation. He says that "Technically, these projects are very deeply rooted, starting from MVP to full production, and integrated with AWS, Google Cloud and Azure." He continues to say that these projects are very challenging; however, the business leadership in these enterprises can see the return on investment. "Scale is an important element so that as a solution is proven to be successful, it can be replicated by that enterprise for other customers who are in the pipeline."
Challenges in device management at scale
According to Regu, most of the security is provided by standardized approaches, such as Azure IoT hubs or AWS IoT Cores. He says "All these solutions come with trusted security tools that can be very easily ported to the data layer in the edge devices, cloud platform and then on to standard security features in the analytics and BI tools at the end user level. The major public cloud providers have matured their security construct and can provide the building blocks to offer a security solution for projects at scale. Most of the time, we leverage the security protocols from these platforms."
Robustness is the second consideration: Regu and Chander believe that the advent of 5G will help with the data transfer challenges that come from intermittent connectivity in cellular. Regu notes "That some IoT projects do not need to take latency into consideration. For example, with smart meters for energy consumption in a factory, if the data flow is missed for 5 minutes, once I have the data for the 5 minutes before and the 5 minutes after, healing algorithms and soft sensors can be used to mimic and assess the consumption." There are also systems where the edge computers can collect data and rebuild the data once the connection returns. On the robustness, Regu says device readiness and device reliability has increased as products are built with this in mind now due to things like NIST guidelines being followed. Chander adds that IoT is getting modernized – devices are getting smart and this is a business challenge. If there is a data loss, what is the resilience of the process to make sure that the data is not lost, and can it be saved on edge for analysis later? If the device goes off the network, there are services in the cloud hyperscalers to defend the resiliency of the device on the network. He says "You must be continually interactive and there are many maturity cycles going on across the value chain from cloud to edge – so that we can move successfully from MVP to production at scale successfully."
Device management
According to Chander, the device should work by default. It is inevitable that you will encounter challenges regardless of whether you work on-premises or in the cloud. "It is an OT – IT challenge and each industry wants to protect their data in different ways. Azure and AWS are going through a cycle of what could be deployed that is more hardware secure while modular, flexible and portable." Chander continues to say that there should be an architecture to handle the edge hardware security and use of encrypted mode of communication for transferring data within the premises. There is then a different secure channel of communication where data is sent to the cloud. The business owner must control through the use of their own security keys (to decode your security) and the bridge is really becoming stable with all the security holes filled up and the speed of performance increasing. The security overload could also lead to a degradation in performance but then 5G may help address this with improved and faster connectivity. It will be a major inflection point in the industry when the growing security considerations come together with 5G. This is a very important discussion on the architectural challenges, business risks and the requirements that are needed on the chip and the hardware. What hardware configuration you would set up front to allow for the push of data to the hardware so that the hardware responds real time and data is pushed through the complete transformation cycle. Devices need to be able to adapt to the changing use cases much more quickly.
It is imperative that global companies enable ecosystem-driven strategic partnerships across all layers of IoT, (including device, edge, or cloud, in order to realize exponential value from large-scale IoT & digital engineering initiatives. As Tata Consultancy Services continues to execute large-scale digital transformation projects involving both cloud and edge components, we wish Regu, Chander and their colleagues the best.