The Device Chronicle interviews Mukul Gupta, Chief Strategy Officer, Dynapt Solutions on IoT use cases including Engine control module maintenance that are customized to the Indian market.
Mukul Gupta has over 20 years of international experience in the IT industry. He started out his career as a developer focusing on Microsoft technologies, and then later joined Microsoft where he spent 8 years. From an engineering lead, he moved into consulting and business development roles in Microsoft. In 2014, he and colleagues started a company called Dynapt Solutions. It started as a cloud company but later moved more into video analytics and it is in this context that IoT became important. Mukul, Chief Product Officer Anirudh Ramesh, and their team built a platform called Kazacam using IoT-connected cameras. Dynapt also captures images and transfers them to the cloud for analysis. Additional sensors were added into the system, for checking temperature, pressure and other environmental factors. The data is collected from different locations and put into a centralized location so that analytics can be captured and insights extracted. Kazacam is one product, but the team also started working on collecting data from IoT devices. Components such as IoT Hub from Microsoft Azure are used to support use cases in Supply Chain Management via IOT/Analytics/ML.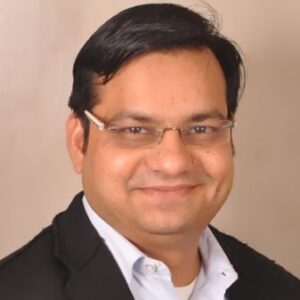 Engine control module maintenance use case
Recently, Dynapt has started working on an automotive engine control unit (ECM) maintenance solution for the Indian market. The Engine Control Module (ECM), also called the Engine Control Unit (ECU), ensures that A vehicle CAN operate at optimal performance. The ECM monitors most of the sensors in the engine bay in order to manage your vehicle's air-fuel mixture and regulate the emission control systems.
Dynapt has a service to connect with an IoT-enabled ECM so that data can be collected from them and then analyzed in a central location. Faults or malfunctions can be anticipated with key signals for that. Mukul describes the use case: currently ECMs for small to mid-sized workshops can only have a solution directly from the automotive manufacturers or via authorized dealership networks. The market in India for budget to moderately priced automotive is little different: in that an authorized dealership may charge USD $700 for a service, while a local dealer may charge as little as USD $200. Mukul then argues that if an ECM gets a fault and a vehicle owner goes to the authorized dealership, the price may be unpredictable but can be high. "Some authorized dealers can ask you the same cost of a new ECM which could be USD $2,500. If you want to get it repaired, though it's a small fault and based on the local repair shop, the price will be $200. We are trying to bridge that gap, right? So first thing first, we want to enable the IoT in the ECM so we can track the devices. The second thing is to provide these local dealers with a diagnostic kit. So if they have any problems, for example, there is a car in Bangalore which is iot enabled and has a problem. The mechanic cannot come to Delhi to get that car fixed. So Dynapt is providing him with a local vendor who is trained by the company and has that diagnostic kit with him. They can perform the check and then diagnose what the issue is, and provide the solution at one fifth of the cost. Dynapt has already trained around 100 users for ECM Repair by using its ECM Training Arm ECM Car Master.
Mass market engine control module maintenance
This ECM solution is designed for mass market automotive models from the likes of Suzuki, Honda or Hyundai which are the predominant brands in the Indian market. Through an authorized center for servicing, the typical cost is $50 per service. And if the service is performed through a local dealer, then it will cost $25. In India, consumers care a lot about saving every penny. Because the local dealership system is very strong, the service will be supported even if a car goes out of warranty.
In terms of technology, the loT infrastructure is based on Texas instruments hardware with integrated circuit boards to build that whole kit, and the iot module using Azure IoT hub. The IoT module is based on a variant of Arduino, so the device is highly constrained and this module can get software updates. So all the data is moving on HTTP right now, And then from Azure IoT Hub, data is transferred to the event hub, and from there, it is moved to a Data Lake and from there to analysis using Power BI, Grafana and some additional open source tools.
E-rickshaws efficiency use case
Mukul points to a second interesting trend in India where digital meets sustainability and budget mass transport. These are e-rickshaws. Mukul says "A lot of battery-driven rickshaws are arriving into the market. The so-called "E rickshaw" can ferry five to six people in it. Passenger pooling allows for a discounted price for the passengers." Dynapt offers a service to support battery management and efficiency in these e-rickshaws.
We wish Mukul and his colleagues at Dynapt well as they innovate IoT solutions to meet the local requirements of the Indian market.