The Device Chronicle interviewed expert Carl March to discuss a real industry 4.0 project in a large and globally distributed enterprise. Carl March is the Value Stream Director on the Industry 4.0 team at Stanley Black & Decker.
With its introduction in Germany in 2011, Industry 4.0 has become synonymous with the digitisation of manufacturing. Industry 4.0 has reimagined the manufacturing process, leading to intelligent manufacturing promising self-sufficient manufacturing processes by using machines and devices that communicate with each other through digital connectivity. Although most of the design philosophies and technologies of Industry 4.0, such as the internet of things (IoT), cyber-physical systems (CPSs), and artificial intelligence are already in use, many firms lack insight into the wide set of technologies offered by Industry 4.0 that provide devices with seamless connectivity, interoperability, visibility, and intelligence capabilities.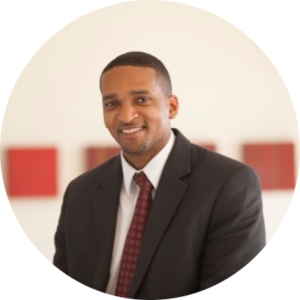 However, there are the trailblazers who have adopted industry 4.0 technologies, and are already returning value to the business. World leading tools and equipment maker, and iconic brand Stanley Blacker & Decker is one of them. This is a large distributed enterprise with more than 140 sites and distribution centres. It has a bold mission to take on industry 4.0 implementations in an enterprise of this scale and magnitude. Carl has been with the company for over 3 years and joined into the Industry 4.0 team directly as it was being formed. Carl's role is in the deployment of analytics use cases typically done through applications with the back end or the engine typically being provided through algorithms. This involves taking data from connected factories which goes through the IoT stack. He innovates, and develops and deploys these use cases.
Industry 4.0 program structure
Carl begins by explaining that the industry 4.0 program at Stanley, Black & Decker is holistic by design. He says "Most of the impact so far is within manufacturing operations or the "four walls."" This will, he continues, extend to the complete supply chain over time. The industry 4.0 program provides value in 5 main areas of impact:
Labour

Material floor & inventory

Asset

Throughput improvement

Production quality
The core digital investments have been in all three primary differentiating features of Industry 4.0:
Vertical integration

Horizontal integration

Integrated product life cycle
The vertical integration looks at data flows and insights between the top floor and the shop floor. The horizontal integration is where the supply chain, manufacturing and customer feedback are better connected using digital technologies. The integrated product life cycle piece allows the Industry 4.0 team to efficiently evaluate when designing the entire product lifecycle using the threads of digital information.
Return from Industry 4.0 use cases
Carl remarks that the use cases run across the gamut. He reflects on experiences from the project: "We did not want to get stuck in pilot purgatory, so the use cases were executed effectively and moved quickly out of pilot phase. They have scaled well." Carl quantifies some of the returns on investment to the business: "Energy optimisation is giving potential reduction in utilities cost. Other use cases are giving potential reduction in labour costs, and a reduction in scrap value over the baseline has also been achieved which is a significant figure in the context of the kind of manufacturing Stanley Black & Decker does."
The Industry 4.0 Pyramid
Carl says this Industry 4.0 program has a pyramid structure of strategic activities. There are two foundational layers: the bottom one is the connected factory – connected PLCs and sensors – and the layer above this is Live View; the next layer above is the custom developed analytics workbench which uses standard components such as Microsoft PowerBI; the next layer above has the performance applications for the 5 areas of value (listed above); and finally at the apex of the pyramid is an enterprise intelligence solution that looks at opportunities across all these data sources.
Live View and the Azure IoT stack
With a connected factory comes the requirements for a connected factory stack. Carl says the minimal type of application to measure return is performance management of the shop floor. Live View is an application that has been customized and developed internally as a headless system on top of the software stack. It provides real time production performance monitoring at 20 production sites delivering, yielding apparent productivity increases off the bat. The software has role specific interfaces such as operator and administrator to help provide decision support information for these jobs to help them with performance management. It also feeds into historical reporting, empowers the workforce to identify productivity improvement opportunities that were visible to them before, automates tracking leaves more time for employees to focus on daily tasks; the application also provides data to help report on productivity.
Centralisation and standardisation
Once the industry 4.0 program got centralised, standardisation followed. Carl remarks "There were legacy assets in production working robustly since World War II, and the next generation of assets with PLCs measuring all sorts of performance. The typical factory environment has a healthy mix of both." The first level of connectivity is with the communication protocols with the different PLCs. For example, the team needed to understand the minimum required data such as counting parts and the sensors that would be required to perform accurate part counting. Sensors were also needed to provide accurate readouts on production machine performance such as power consumption. Process parameters such as temperature and vibration also needed to be captured on the shop floor. Carls says "There is a Kepware server which manages the communication protocols for the sensors and comes up through the Azure stack." Furthermore, there is also video capture on the shop floor. The goal is to capture human performance and derive data about labour productivity. Edge cameras are doing some of the calculations and then the results are sent to the cloud infrastructure. The IoT hardware is mostly Linux-based and the servers have partitioned Virtual Machines set up to handle different applications.
Ecosystem of partners
Carl says with a program of this magnitude, you learn quickly that it is too much to do it all inhouse. You need a rich ecosystem of partners. For example, for some of the video analytics, there is an edge provider managing the software updates. For machine learning models, that is done internally with Azure ML, and software updates are managed from a centralised point deployed down to the edge component. Carl reflects "It is easier when the partner has a set up to do the (software) updates as they already have a robust set up."
Security and privacy considerations
Of course, a major concentration of focus is on ensuring all security requirements are met: That there is no cross contamination risk from the partner's side that could adversely affect Stanley, Black & Decker's production. Carl says that security has seen heavy investment. The company is taking every precaution, with dedicated teams focused on how all these devices are set up in the IT-OT (operational technology) framework.
An equally important issue for Carl is respecting employee privacy. "We must be mindful when using video cameras to optimise performance, that we ensure that the cameras are mounted in a certain way to protect the employees' privacy or that we also anonymise data to protect the worker."
Digital tools and digital skills
Carl concludes by saying that you cannot talk about digital tools, without considering the people who will use them. He remarks that "You must upskill people on top of the digital investment, by doing this we are also making manufacturing more appealing to address labour shortages."
We wish Carl and his colleagues at Stanley, Black & Decker well on their journey in Industry 4.0.