The Device Chronicle interviews Simon Watts, Principal Consultant at Avanti, on satellite communications and IoT.
Simon begins by describing his role within Avanti. Simon looks at new technologies and services and how Avanti can support 5G today and tomorrow. He has looked extensively into 5G and new antenna technologies. Simon also participates in collaborative projects with other companies across the supply chain and research organizations on emerging technologies within satellite communications and 5G networks. Simon believes that, at times, it is difficult as one organization to get a clear view of what is happening across the industry, so it helps to collaborate with others to enrich this collective view and gain insights.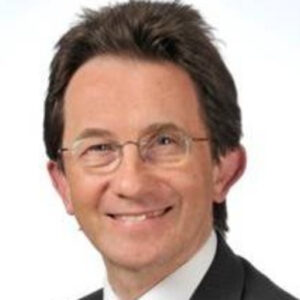 Introducing Ka-band satellite communications
Avanti is the leading Ka-band high throughput satellite capacity partner in EMEA. Ka-band technology takes advantage of the higher frequency for a given size antenna on the spacecraft. You can have smaller beams, for instance, which means you can use the frequencies more times, Avanti's HYLAS satellites reuse the frequency multiple times, and there is more raw frequency available when compared to low-frequency bands. This allows Avanti to provide customers with the capacity and bandwidth to suit their immediate needs and will cover their increasing demands.
Satellite backhaul to the carrier segment
In the carrier segment, Avanti supports mobile network operators (MNOs) and Tower Companies with the rollout of rural and ultra-rural backhaul. Simon explains that there are large growth markets for these services in rural sub-Saharan Africa.
Avanti also works with UK MNO EE with their commitments to the UK Emergency Services Network. Simon explains "We provide them with primary communication to their most remote locations and temporary connections should they need it if, for example, their exchange goes down." Some rural towns may have a fiber link lining the base station to the core network. However, it may not be cost-effective for the operator to put a secondary route in place to ensure the required SLAs. Avanti's satellite connection can be used as a backup for them in this kind of scenario which makes an excellent business case for satellite backhaul in more developed countries.
The European Commission funded the Sat5G Initiative as an R&D project involving Avanti and 15 other organizations. The project did a lot of work into getting non-terrestrial networks (including satellite communications) accepted in the 3GPP standards and defined as suitable for backhaul. SaT5G built the foundation for the ever-increasing role that satellites will play in 5G and NB IoT connectivity.
Government and defense segment
In essence, very high capacity in backhaul supports the government in its broadest sense, from humanitarian to military use cases. Using everything from easy to deploy antennas in a backpack to auto deploy and vehicle-based antennas. The communications tend to stay in the theater; however, Avanti has the capability to move capacity from time to time to serve their changing needs.
Satellite network capacity
Avanti also provides raw capacity for other satellite operators. It is moving towards zero-touch service management, automation, and reduced touch through self-service management portals.
Satellite and IoT device security
The satcoms path is technically quite complex, for example the return path has sporadic data bursts, so specialist modems are needed with inherent levels of security; and if needed modems with greater levels of transmission security can be provided. Avanti's satellite gateways are also in highly secured sites. The control systems are kept separate from the data paths, with firewalls and intrusion detection systems. There is also usually application-level security such as HTTPS and TLS.
Simon adds that security arrangements are dependent on data and customer-specific scenarios. "Adding security layers adds up in terms of costs. Avanti will work with the customer to make the right trade-offs to achieve the appropriate level of security, bandwidth use and cost."
OTA software updates in satcoms
The Avanti VSAT satcoms equipment receives updates over the air and uses conventional router style update processes. In other environments prior to working at Avanti, Simon explains that satellite networks often use multicasting software updates for simultaneous software delivery. The update tests on a few devices; if successful, it has the advantage of being extremely efficient, where hundreds and thousands of devices can be multicast with software updates simultaneously.
IoT converging with digital twinning will affect all telecommunications, and the industry must adapt to support this. Sometimes, the Ka-band communication path can work very well for collecting data from multiple locations while providing additional services. Simon believes that there will be room for new operators with new solutions: for example a lightly modified LoraWAN device may work directly to store and forward with low earth orbit satellites to deliver low cost, delay tolerant data services to very remote locations, and there will be everything in between.
Future developments for satcoms and IoT
Simon concludes by imagining an efficient means of getting data and insights from rural, underdeveloped locations. If you take Avanti's African backhaul solution, for example, which currently provides communications to schools in remote locations across Africa. Both these use cases could lend themselves to network slicing that brings back IoT information, as well as providing the core service bandwidth. Perhaps there is potential for gathering data on pollution, weather patterns, or animal behaviour in the same aggregated service.