The Device Chronicle interviews Manu Lubrano, CEO and Raphael Zaugg, CTO at Involi, about drones (unmanned aerial vehicle systems) and the future of controlling air space for safe flight for all.
Founded in 2017, Involi has the mission to integrate drones (unmanned aerial vehicle systems) into air traffic safely. The founding and operational team at the company all come from the drone and aviation industry so they know full well the challenges of drone flight both from a technical and regulatory standpoints.
Involi Technology for unmanned aerial vehicle systems
The team has created a technology platform and hardware for unmanned aerial vehicle systems that detects air traffic – aeroplanes and helicopters flying within a certain area – with the objective of providing this position information to drones with the idea of allowing unmanned aircraft to travel safely without crashing into the manned ones. Manu comments "As the use of drones becomes more widespread, then the importance of ensuring that they can share the skies with manned aircraft safely becomes of paramount importance."
The company has developed IoT receivers to disambiguate and confirm the position of different crafts (unmanned aerial vehicle systems) in a specific airspace. The Involi data stream can also be used as an input into a crash avoidance algorithm to detect and avoid collision between the unmanned aerial vehicle systems and let's say for instance nearby helicopters.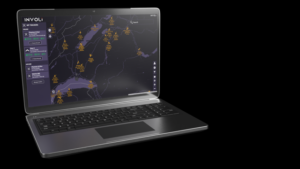 In pilot projects with unmanned aerial vehicle systems
The company is running a number of pilot projects with unmanned aerial vehicle systems. These pilots involve drones travelling autonomously to perform missions including delivery activities. The Involi service provides traffic awareness, so what is flying around the drone so the missions can be completed safely. In an example – the Sesar Gof Air Space project – a drone flew on a delivery mission of over 70km over the sea between Finland and Estonia, and the Involi receivers were used to provide the positioning of air traffic to the drone operator so as to ensure a safe flight.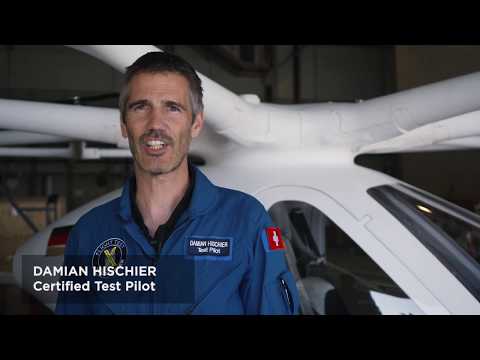 Regulatory framework for unmanned aerial vehicle systems
The environment for unmanned aerial vehicle systems is being licensed and regulated by the European Commission. A framework is currently being built which will be applicable in 2023. Raphael comments that before 2023, it is more difficult to conduct drone pilots today as extremely stringent risk assessments must be carried out beforehand. The new framework should make drone operations more smooth and efficient to roll out. U-space is the framework, as a platform it will provide different services to drone operators including e-registration, e-authentication, request for and validation of flight plan, collision avoidance and so on.
Competition
There are many companies providing similar services, but from Manu's point of view, the IoT receivers provided by Involi are unique as they combine both hardware and software. "The receivers are installed in infrastructure in strategic locations which allow them to have a good coverage, from them aviation signals are detected and transformed into a stream of the positions of air traffic. These streams are then provided to drone operators either into a software interface on the platform called Involi.live, or directly to the drone autopilot. Standard servers are used currently rather than cloud or edge. "It is more pleasing to regulators and clients today to assure exactly where the data is."
Importance of robust and secure OTA software updates
OTA software updates are crucial for Involi. "When you deploy IoT receivers into the field, a few hundred receivers over a large area, then they have to work together with the back end infrastructure, and they need to be updated remotely and regularly with new firmware. They must always be operational and minimise downtime. Mender.io in this context is ideal. There are also limitations in bandwidth where some of the receivers are connected via 4G. Raphael continues to say "It is very important that we are able to download a small, compressed image to the receiver. Mender just worked from the get go. A few other options were poor in comparison to Mender. The Mender documentation was excellent and support was very responsive. All the key building bricks were in the Mender documentation."
Other interesting use cases
Raphael closes by describing some other interesting applications and use cases for drones and unmanned air systems. "The company also provides a standalone drone tracker that when used with a sim card sends the position of the flying drones back to the Involi servers. Outside of the Involi portfolio, there are other interesting applications in the space such as using a C2 or video link to directly connect to the autopilot of the drone and this is an example of how 4G connectivity can be used with unmanned aerial vehicles. This provides the ability, for example, to download real time footage – photos, videos – from the drones themselves. Today, these operations are conducted in local areas tightly controlled by local authorities. The new regulations and frameworks will make many more things possible.
We wish Manu and Raphael well as they work to make safe drone flights.