The Device Chronicle interviewed Marcelino Gonzalez, Research Engineer in IoT at ArcelorMittal R&D. Marcelino elaborates on the use of edge computing and IoT device management in industrial IoT projects across ArcelorMittal.
Marcelino accepted the interview on behalf of the IoT team from the R&D group and this expert interview was very kindly facilitated by ArcelorMittal Global R&D Chief Digital Officer Carlos Alba.
We wanted to learn about how IoT device management and edge computing in industrial IoT projects is helping the digital transformation and evolution of industrial automation at the World's leading steel and mining company. Marcelino is well positioned to address how digital is impacting the company as he sits in the central hub of R&D Digital in Asturias, Spain. This department is a knowledge, prototyping and innovation fulcrum from which improved digital processes are spun out for use by the operations within the company's industrial facilities across the Globe.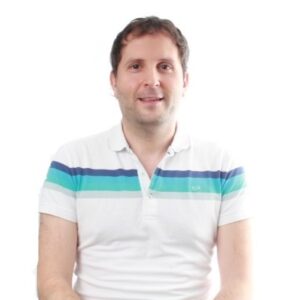 Test and learn about new technologies in industrial IoT projects
Marcelino says that within his group, a tremendous amount of testing is done with new and emerging technologies that are in the market. They want to see if they can push forward and leverage the best of these technologies to partner with the facilities and field operations across the globe to optimize systems and processes.
Improving automation processes in industrial IoT projects
Marcelino explains that his group was mainly focused on designing and developing ArcelorMittal's standard Industrial IoT platform, augmenting process automation which involves evolving the capabilities of programmable logic controllers (PLCs) and other forms of operational technology. As Marcelino says, this involves working with the "brains of the process machines, improving their performance and the execution of the operational tasks and processes that occur in the various facilities across this vast enterprise. This often means applying new capabilities in IoT and edge computing."
Reducing latency in system performance
Operational performance of the equipment is a huge focus area. Marcelino further explains that in "normal" IoT, there may be a large fleet of devices and the latency can be in a matter of seconds. In industrial IoT, instead of having a lot of devices ordinarily, we have a lower number of devices connected, typically PLCs and additional data sources in the plant, which handle a much higher number of variables and at higher rates than "normal" IoT. The latency with PLCs is in the milliseconds. In vendor evaluations, Marcelino and his team have discovered that many vendors are locked between 500 milliseconds and some seconds which is too slow for operational technology performance. Marcelino and his team are striving to build infrastructure that goes below 500 milliseconds for improved latency. Also, in the context of both cloud and edge, Marcelino and his team are building out a system that has a protocol based on quality of service in order to achieve high data transfer with low bandwidths. Marcelino explains that "The objective is to allow engineers and data scientists to have data in the edge device and the cloud within the minimum time possible."
Introducing the Dashiell IIoT platform into industrial IoT projects
Marcelino and his team designed the IIoT architecture called Dashiell, which is the standard IIoT platform in ArcelorMittal. It is a multi-hierarchical architecture mostly based on open-source technologies with connectivity to IoT Edge, in order to improve device management and pushing software modules to the facilities. Marcelino explains the desired workflow: "So in an edge device, we want to have connections to multiple data sources and be able to apply advanced algorithms that may be focused on how to solve issues or use cases inside the full facility making use of the data available."
Marcelino and his team's collective approach is to look at a technology or a capability, and to ask the question if it is powerful enough? If the answer is yes, they get it. He continues to say that they are looking into algorithms in computer vision and applying them in facilities such as in a use case in a Canadian mining facility described below.
Reducing downtime with AI cameras & Jetson NX devices
Marcelino describes two typical use cases where IoT device management and edge computing is applied. In the first case, in a Canadian facility, he describes a case where there are trucks in a mine carrying rocks originated by blasting that need to be unloaded at the crusher. Sometimes, the rocks are very big and might damage the crusher equipment. This can occur between 5 and 10 times per hour which causes operational costs and inefficiencies, with downtimes that can run to several minutes. The team has come up with a solution for this: using video cameras installed at the crusher unloading points, they use a Jetson NX device to apply computer vision-based models to detect and anticipate the rocks that can cause the stoppages. This kind of algorithm detects these kinds of rocks and alerts the operators before unloading into the crusher. All the algorithms run on the edge and the big rock detection information is relayed to the locally installed alarm systems using Dashiell IIoT platform.
Getting data out of PLCs & additional data sources
In the second use case, Marcelino and his team have been retrieving data from multiple data sources at the plant using Dashiell IIoT platform for the past 2 years. Data comes from PLCs or databases via several industrial protocols such as modbus or OPC-UA. Everything is cleaned for data scientists and pushed to ArcelorMittal's big data platform ARTHUR. Operators right now are able to visualize data based on their needs and develop custom dashboards using open-source visualization technologies to address specific use cases. Dashiell modules have also been created that can apply some mathematical algorithms to the data coming from the processes in the facilities. Marcelino says, "So we just have to develop a new module within our platform standards and deploy it to be able to push to the system a new data source and OT operators will have a new dashboard with these new added variables."
Check-in management in buildings
In a third use case, managed in a strictly on-premises deployment, Marcelino and his team use OTA software updates from Mender to help manage occupancy and close contacts between people within ArcelorMittal buildings. The system has been built by integrating Raspberry Pi-based gateways with LORA WAN technology. Every Raspberry Pi that they are using is managed with Mender, so whenever software components inside the Raspberry Pi need to be updated, this can be done efficiently, securely, and robustly. Marcelino says "We just push a new job inventory and it works like a charm. We are using Mender open source."
Managing industrial Raspberry Pis without internet connection
Collaboration in OT, IoT and Edge is crucial for Marcelino and his group. For instance, they will start collaborating with the mechatronics group in ArcelorMittal which is going to use their Dashiell architecture, software and systems, to support some of their predictive maintenance deployments. Marcelino describes the use case: They have several sensors that are connected with ModBus through an Industrial Raspberry PI that is not allowed to have direct Internet connectivity. Dashiell will be installed in the Raspberry PI and the only connection allowed will be to an additional Dashiell gateway that will be connected to the Internet. The hierarchical architecture supported by Dashiell allows software updates to be deployed to the local system remotely through the Internet.
Working to local rules
Marcelino explains that the facilities and plants have their own systems and dedicated IT teams. They have their own firewalls, proxy rules and everything that must be set up by them. As a result, the R&D team is obliged to align their tools and services to comply with these local security and rules. "We have to just talk with them and see what we can help in order to have the Dashiell IIoT platform operating out in the facilities. So, it is just two sides. One is our software, trying to be as secure as possible and then also their side that they have to deal with this with several security measures in terms of firewalls, proxies and everything."
OTA software updates
Marcelino says that ArcelorMittal is collaborating with Microsoft to manage devices and rolling out OTA software updates for the modules inside their architecture "So whenever we have to update the devices that are within our current architecture, we use OTA software updates centrally managed through the Internet." Marcelino and his team are in continuous dialogue with the other teams in facilities and plants. They are onboarding more and more of them onto the Dashiell architecture, starting by connecting separate production units progressively. These modules and features are going to help them to get a smarter system and better insights from the data that they currently have at their disposal, and thanks to it, the people in these facilities will be able to improve productivity, efficiencies and cost savings in the operations.
We wish Marcelino, the team in R&D, and the colleagues in the facilities and plants at ArcelorMittal well in their digital journey.