The Device Chronicle interviews Kari Kivisto, Principal, Oulun Yritystakomo, to get his experiences of IoT product management
Kari has a background in economics, software and information management, with a professional focus on product management in one aspect or another. He spent 10 years with Nokia starting at the end of last millennium and then transitioned into consulting. He worked with an incubation hub in Oulu, Northern Finland and proudly explains that he helped over a hundred technology start-ups, many of them with a very narrow focus, to find their feet over a seven year period. He was also able to convince a number of large technology companies to invest directly into the Oulu area. Nordic Semiconductor and some companies from Israel set up base there.
It was at this point in around 2016, that Kari started to become engaged with IoT technologies and the blockchain. His focus on IoT and embedded systems intensified when he joined Haltian as Head of Global Product Management.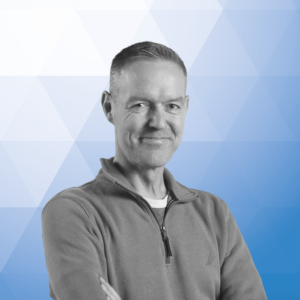 Interesting IoT projects at Haltian
At Haltian, Kari focused on product development services for customers that revolved around IoT capabilities. One example of a project he shares is the Oura Smart Ring. Haltian designed the hardware, Oura Health developed the software and algorithm underneath. The device monitors readiness, sleep and activity using PPG sensors.
Kari sees the greatest embedded Linux and OTA updates requirements in complex IoT projects such as drilling machines where these machines contained industrial design, processors, sensors, and wireless connectivity modules that connect the sensors from the machines to the Cloud to facilitate data analysis.
Kari and the team at Haltian developed a fleet of integrated sensors that brought monitoring and efficiency to a very manual process. This process was monitoring machine hand towel usage in public facilities. This was a large-scale project with 10s of thousands of these sensors in facilities all over Finland. Lindstrom is a cleaning company providing hand towels to rest rooms. They wanted to know when the hand towels would run out in the dispensing machines and how many hand towels were in the dispensers at any given time. They also wanted to know how many patrons had visited these restrooms so they better manage demand and optimize provision of the hand towels. In this project, Kari explains there is one IoT gateway for every 400 sensors and the sensors form a MESH network where connectivity latency is a big challenge.
Kari explains that the sensors themselves are simple in design to maximize battery life, the devices are designed to measure and to report and send alerts at set intervals. Every empty hand towel dispenser is "bad business" for Lindstrom, and every time a cleaner has to come and check if a dispenser has hand towels left, and every time a cleaner has to come to a restroom that is not in need of cleaning because so few patrons have visited it in the restroom in the time since the last cleaning, there is a cost to that. The sensors help minimize the cost and maximize performance through monitoring and reporting.
Kari further explains that where there is sufficient battery and edge computing complexity required for an IoT use case, then embedded Linux with Yocto as an operating system is often used. Yocto is typically found in the more interface gateways and the solution based on Yocto is most proposed by the provider of the gateway hardware to the customer who is launching the IoT project.
Importance of OTA software updates
Kari identifies a major challenge with IoT projects: that is the lack of clarity around how the projects will evolve and how the business needs will change as the project grows. "There is no certainty on how the gateways and sensors will need to behave over the life span of the project. The specification of the project and the functionality is also certain to change over time. OTA software updates are critical as there will be a need after hundreds of gateways and thousands of these sensors have been deployed in the field, to release some new software to them in the future. Product managers sleep well when they know they have capability in the devices from the get go to support these deployments as and when they are needed."
We wish Kari well as he leads more IoT projects and unleashes more innovations.