The Device Chronicle interviewed Kai Pecka who is the Product Owner, End User IoT at Vaillant about Smart Home Energy Management product development and the role of OTA software updates from Mender.
The myVAILLANT app can be downloaded from here (in English) and in German from here
Kai tells us about his group's IoT product strategy and how it will develop over 2021 and 2022 and beyond. The company is utilising embedded gateway technology based on Linux and secure certificates to enable effective management and control of its heating system products. This is done in the context of providing reliable and secure infrastructure to support next-generation home comfort management and connected services to its customers.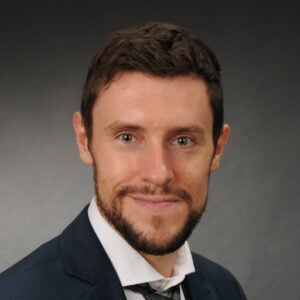 Product management goals in smart home energy management
Kai and his group have the following product management goals:
The first goal is to create the highest comfort for the customers

The second goal is to optimize the usage of energy for the individual building type and customer comfort

The third goal is to make life easier for customers through improved digital services, automated and optimised maintenance and more efficient service interventions.
Vaillant needs to find technologically excellent solutions to developing reliable and innovative high quality products. Kai says "We are not expert in providing IT infrastructure, we want to focus on customer features in the area of heating, cooling and ventilation." Robust and secure OTA software updates are an extremely important capability as Vaillant needs to find a way to mitigate the risk of field device failure. Kai stresses the need to find the right OTA software updating solution: "A bricking of 50,000 devices would be a huge expense and would not be a good way to find new customers."
Development team structure in smart home energy management products
Vaillant IoT Product Group uses agile development and a cross functional set up which is split into three major teams. Two teams focus on the needs of professional partners such as installers, service companies, utilities, and housing associations. These teams are creating services to support these B2B customers with mobile and Web applications, APIs for large facilities so they can do their own product lifecycle management; and end user IoT focussed on B2C customers of home users. There is one large Scrum team that is further split into smaller teams who are working on the end to end experience of the product and this involves gateway-, backend- and app developers.
Balancing act in smart home energy management
Kai and the team must also balance between reacting to feature requests and the demands of their customers, with the needs for infrastructure, technical debt. They must find a good way to use the development skills and resources available to them to create value for our customers. "We must find a way, on the one hand, to develop fast and innovative products, while maintaining and sustaining a highly secure product in the field which is state of art and meet our customers' expectations and fulfil our promises."
Customer pain points in smart home energy management
Kai's group is addressing the following customer pain points:
Users are struggling with how to balance between individual comfort and sensitive issues like environmental awareness and manage their energy consumption accordingly.

Users want an easy to operate app which automates their use of their home heating system in their daily lives. This would typically involve creating schedules tailored to heating demand, getting key insights on energy consumption and changing behavior accordingly

The heating system consumes the most energy and must also be integrated and work seamlessly with whole home energy system including the PV and EV systems

Users want to manage and balance their energy consumption in a more sustainable way so more energy usage from the PV and less from the Grid.
Kai explains that with heating technologies, fossil-based energy such as gas boilers are still the most prevalent. For more complex systems used in new builds, integration into more electrical energy systems is the new standard. In this scenario, the heat pump should work with the Photovoltaic system with the battery storage and electric vehicle. All the different system components need to be integrated into the smart home. The use of the energy should be optimised so most energy should be used at home and not fed into the Grid.
Vaillant goal is to enable users to operate the heating system for enhanced comfort. They also want to make the energy consumption more transparent so the user can easily understand this information. They will be able to see the costs and operate the heating system on demand. For example, if the user is not at home then the heating should be off. If the user comes home, the heating should switch on automatically, and also interoperate with other devices that are in the home.
Kai and his group are launching a new myVAILLANT app for customers in 2021 and the current users will be migrated from the previous generation myVAILLANT app. Vaillant is also working on the next generation of IoT devices supporting further smart home integration and security. Together with Mender and NXP, a deep and advanced security process for OTA will be established and become part of the product architecture.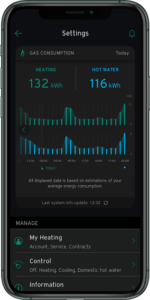 Rich heritage of innovation & value creation
Vaillant has been a market-leader in heating and ventilation systems since it was first founded in 1874 by Johannes Vaillant in Remscheid, Germany. This is also a company that has a long tradition of using innovation to increase the value it brings to its customers in a sustainable way. In 1924, Vaillant brought central heating to the household as a new invention. By 1961, the company introduced the first wall hung boiler in the form of the Circo-Geyser MAG-C 20. By 1967, Vaillant had succeeded in uniting heating and hot water in a single, compact, wall-hung "Combi-Geyser VCW 20" boiler. In 1997, the company introduced solar thermal systems for domestic hot water, Vaillant further extended its product portfolio in the field of renewable energy. The innovation pathway has been robust and always about creating customer value for the longer term given the longer cycles of heating systems products and the need to assure the highest levels of comfort and security for the customer and its household.
Enhance this heritage with digital
This remains undiminished with the advent of the digital age, IoT and AI. The company remains faithful to its strategic values and solid reputation, while utilising the new technologies in a responsible and secure manner to enhance the heating systems and home users comfort.
Partner with the Best-of-Breed
Kai has a very clear product strategy for the End User IoT product group. The group seeks to partner with Best-of-Breed technology companies who know the low level infrastructure better than they do, so they get robustness, security and reliability. This also allows Kai and the team to concentrate more of their precious resources on the high quality software development that will deliver the best features to the home users. Kai says the overarching goal is to deliver "secure, well maintained and customer focused products."
Kai believes that each must adhere to their own strengths to achieve a better outcome. He says Vaillant is the best at providing features appropriate to heating systems and for increasing the comfort and efficiency of the heating system at home.
Microsoft Azure IoT has what Kai describes as a high competency in service and in finding the best ways to build up an IoT infrastructure that fits with Vaillant's demands. Azure uses technologies and services that are integrated into one landscape and meet Vaillant's specific demands to integrate into this landscape. Kai says "Microsoft also offers a superior service approach and higher professionalism in building up service and running these services."
Mender was selected by Vaillant for the high technology and its main competency of being able to provide secure software updates to embedded devices. Its long history in community engagement through open source and the Mender Hub, and very good reputation in the world of embedded engineers provided Vaillant with great reassurance of Mender's suitability as a partner. Mender provides a highly secure infrastructure for gateway updates. "The service approach and interrogation to meet Vaillant's specific demands. The flexibility in the Mender product roadmap to accommodate and provide solutions for the specific hardware modules we have selected, is also greatly appreciated."
NXP provides Vaillant with Best-of-Breed Edge hardware and the EdgeLock 2GO cloud service for embedded device security and encryption. Kai stresses that Vaillant does not want to operate and deal with the complexities of certificate provisioning infrastructure, so they have a service provider in NXP with a state of the art technology to provide this infrastructure.
The partners must support Vaillant's plans to achieve the high IEC62443 part 3 standard for security and data privacy. Kai says "We must fulfil the regulation and certification requirements of the relevant authorities to get this level. We use high security components from service providers of advanced quality and we are working with cybersecurity architects and developers on an advanced approach using static code analysis and secure coding guidelines to fulfil these guidelines."
These Best of Breed partners support Vaillant in managing secure modules in the hardware and software, encrypted images, secure boot mechanisms, and hardware-based certificates.
IoT product roadmap for 2021 and 2022
Vaillant is introducing a State of the art gateway into the market and working with their heating control unit and systems.
The integration of the heating system will be based on the gateway, so the system control and local communication to other devices will be mainly provided by the gateway. This means that Vaillant will offer control and gateway in the house that gets regular updates so that the lifecycle management of the system can be improved for the customer.
Kai says there will be more and more advanced integrations in the home. The first will be a smart room thermostat plug & play solution which can be both purchased and installed directly by the customers themselves. Other future activities target app integration which is linked to comfort optimization, better adaptation to the building characteristics, integration into several heat devices like heat pumps, distributed to several countries and using different communication technologies.
Optimised maintenance
Kai also believes that the home users want peace of mind, and a service company or installer to care about the optimisation and well being of the heating system. With this in mind, partners get notifications about the heating systems status reported to them directly. The myVAILLANT app will also continue to involve professional partner monitoring.
In conclusion
Vaillant is a "Gold Standard" German company, acting sustainably and truly dedicated to find ways to optimize value for customers. Kai says the company asks itself: "How disruptive do we need to be to create valuable products for our customers? Not to be too progressive and change our reputation and strategic goals we have set. We have to be sustainable in the approach for the longer term, and we are not to be compared to Startups or One-use-case-companies. We have a responsibility to customers values and a reputation in the market that is not comparable. We need security and a long-term commitment, good technology basis and security and fits to our long-term partnerships. We have a good technology base and a secure product. A typical heating system operates in the home for more than 15 years. This is not the typical lifecycle of an IoT device and we need to connect both worlds – one shorter life cycle, the other one with a longer life cycle. We need to build a bridge in between – the heating technology at home and the more dynamic IoT device."
We wish Kai and the team well at Vaillant as they continue to innovate in digital product development enabling increased comfort for their customers.
The myVAILLANT app can be downloaded from here (in English) and in German from here