The Device Chronicle interviews Kjetil Thorvik Brun, Chief Strategy, Business Development & Partnerships Officer at Inventas. Inventas and Northern.tech have a partnership for supporting digital product design and development with robust and secure device management and over the air updates.
Kjetil begins by saying that Inventas's mission is to improve life through science and art "multiplying art by science". The name "Inventas" comes straight out of the text of the Nobel Prize Award, which stresses the importance of improving life through art, science and discoveries. The company takes inspiration from this and believes in combining creativity, engineering, technology, and business skills. As Kjetil colloquially says, "Put all these different experts from different disciplines in the room, and the magic will happen."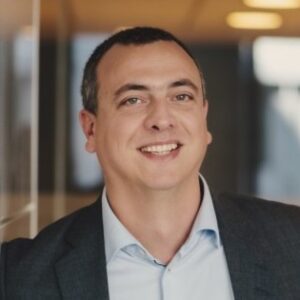 Inventas is an Oslo-based product development agency catering to companies of all shapes and sizes, from SMEs to enterprises. The Inventas team approaches customer challenges with a critical mindset on how innovations can improve the customer situation. The company is developing digital products in most sectors in Norway. The company's skill set is just as applicable to the renewables and heavy assets industry as to the consumer product or healthcare sector. This ability to navigate to different sectors helps the company in a challenging economic environment.
Examples of digital projects
Kjetil describes some projects that the Inventas team has been working on which require IoT connectivity: He explains that they have one project developing an autonomous underwater robot in collaboration with a research institute and a private enterprise. The sub-aqua robot performs various forms of repair work underwater. Kjetil describes a second connected health project that supports prematurely born babies. Kjetil says, "Premature infants are more likely to develop brain damage. The mortality risk is reduced by measuring their blood flow and managing it carefully and continuously. An embedded monitoring device integrates into a cap with a sensor that captures continuous data flow and combines it with other hospital and clinical systems.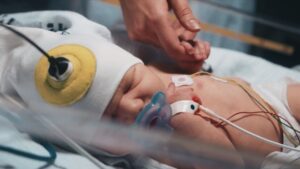 The company also does a lot of project work in space tech. Kjetil explains that they have developed control systems for solar panels and a radar system on a Mars rover, trying to detect subterranean organisms. They also develop IoT monitoring systems for aquaculture enclosures. "These projects capture the right kind of data from devices in demanding, hard-to-reach environments requiring robust, remote solutions, including over-the-air software updates. Specialist digital products are needed for work in critical systems and hazardous areas. On oil platforms, you do not want wires or explosive dangers in dangerous regions and need devices that can handle pressure and other adverse environmental factors."
Inventas strategy
Kjetil explains that Inventas' strategy develops products in a comprehensive range, which means we can do many things, but we need highly skilled partners in certain areas. He says "We want to deliver the best regardless of whether that is from Inventas or a best-of-breed partner. Security is a significant driver across the industry, and OTA updates are what clients are looking for to keep systems safe by patching vulnerabilities. When partnering, you must pay attention to the quality of the product, and it must integrate with confidence and without risk of failure."
Distinctive competences
Inventas has distinctive competencies in FPGA in space tech and in areas where high levels of precision are required. The company also has skills in embedded design, cybernetics, electronics, mechatronics, and electrical engineering. They also excel in product design, simulation, bridging point calculations, and digital twin development. They also focus on UI, UX, and machinery user interfaces.
Partnership for OTA updates and secure device management
Inventas and Northern.tech – a leader in device lifecycle management – are partnering for security by design through secure software deployments and by being able to support inherently fail-safe device fleets for their customers with the Mender OTA updates solution.
Inventas has more than 25 years of experience in product development and problem solving. A lot of companies in the IoT sector see a value in collaborating with external industry experts. Similar to Northern.tech, Inventas contribute to companies of all sizes – from the startups to the major industrial companies. And like Northern.tech, Inventas are "technology optimists" and focus on developing products that provide value to society. The ability to contribute to all aspects of product development makes them a great addition to the Mender partner network. Most importantly, Inventas and Northern.tech share a strong focus on product and service quality and on delivering highest levels of customer satisfaction.