The Device Chronicle interviews Dr. NM Rao, Buckman's Chief Digital Officer, and Jayan Nair, Buckman's Senior Director for Digital Innovation on the topics of iIoT, device management and machine data for decision support in the specialty chemical industry.
A special thanks to Jennifer Gladstone, Senior Manager for Corporate Communications, Buckman, for arranging and facilitating this executive interview.
Background on Buckman and its digital leadership
Buckman is a privately held, ISO-certified, global specialty chemical company headquartered in Memphis, Tennessee, US. The company is known for its traditional business model of using highly trained chemical engineers to solve customer problems. The solutions have primarily revolved around chemistry and occasionally equipment.
NM Rao was hired as CDO in 2018 when the then-73-year-old company with a prestigious brand and a rock-solid reputation for chemistry solutions began its comprehensive digital transformation. Rao says "For years, Buckman focused on chemical innovation, but in the last 4 years, digital innovation was added to the mix."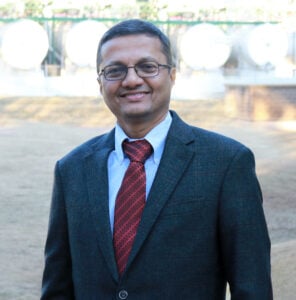 NM has a background as a chemical engineer. Before he joined Buckman, he gained extensive experience in the application of iIoT and cloud technologies and process digitalization at Nalco.
Jayan Nair, Buckman's Senior Director for Product Innovation, joined the company less than 6 months ago. He worked previously in the oil & gas and retail sectors, yet Jayan is very impressed by the strength of the digital program at Buckman. He finds it to be "very comprehensive and enterprise wide and deep" in its scope by comparison with other industry segments he is familiar with.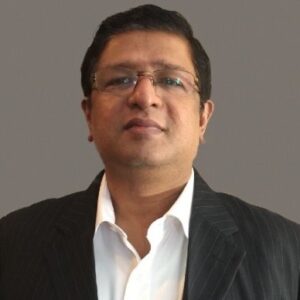 Digital pillar added to corporate strategy
NM explains that in 2017 Buckman appointed Junai A. Maharaj as CEO who introduced Buckman 4.0 as the company's vision for digital transformation, operational excellence, product innovation, and a superior customer experience. Specifically, NM Rao was appointed as CDO to drive the digital transformation aspect of the vision. NM remarks that "it is unusual for a company of Buckman's size to have a dedicated Chief Digital Officer, but that tells you something about how seriously the leadership of Buckman takes digitalization as a driver for present and future value creation and for optimizing the customer experience."
Externally, the goal of Buckman's digital solutions is to give customers real-time system insights that help detect and prevent a problem before it even occurs. They do this by utilizing digital systems that not only collect data, but also find new and innovative ways to improve the customer's view into their system. These improvements are meant to help the customer's top and bottom line.
In addition, Buckman's digital transformation also includes improving internal operational effectiveness through an initiative internally referred to as Connected Selling. The objective of Connected Selling is to give Buckman employees more efficient and effective ways to work which ultimately help them deliver an improved customer experience – from prospecting to program selection, installation and service.
Data collection in context
NM points to an incredibly important part of the digitalization program: Every piece of data is collected in context, parsed, processed, analyzed and visualized in process views with context points and diagrams whether it is batch or streaming data. Insights are then delivered to improve operational efficiency.
Typical IoT and machine data use cases
In fact, IoT and digitalization impacts asset management and capital equipment management by delivering better predictive maintenance through the lifecycle of production machinery from commissioning to decommissioning.
NM provides the example of how a combination of IoT data and data analytics is helping to transform how Buckman adds value in improving the operation of Yankee dryer tissue machines. Traditionally, Buckman supplied adhesive and release chemistries for the creping operation used in tissue manufacturing. Now, digital capability has been added to the tissue machine by instrumenting the Yankee dryer doctor blade used in the creping operation with 2-axis accelerometer. The sensors monitor the blade and with advanced data analytics, deliver the ability to optimize the crepe blade lifetime by determining when a blade change is needed. Buckman's Tissue Pulse™ Natural Coating Analyzer (NCA) technology monitors the wet end upstream of the Yankee dryer and generates data that is used to deliver actionable real-time insights and additional levers for chemical program optimization resulting in improved runnability and product quality control.
The IoT and edge technology used by Buckman depends on the specific application. NM says that a cluster of sensors is often part of the solution. Sensors can be generic (like pH, conductivity, pressure, etc.) or differentiated and proprietary. Buckman either owns these sensor technologies or partners with others. As an example, in 2017, Buckman acquired the rights to a proprietary technology used to measure entrained air. Buckman branded this technology as ECHOWISETM which helps optimize defoamer use and improves efficiency in applications like Brownstock Washing in a pulp mill or in the sugar fermentation process.
A big focus area for Buckman is the complete automation of the supply chain process through level sensor instrumentation of chemical storage tanks and data analytics. A typical customer location will have a network of wired and wireless sensors (LORA is the standard for local wireless connectivity) and a proprietary controller system built on SOM that talks to a central aggregating gateway which then sends messages to Azure. The information is parsed, stored, processed and displayed for all stakeholders to see and utilize as needed. Buckman's IoT systems are monitored 24 x 7 by highly qualified chemical engineers located in their Chennai, India office. NM says that the around-the-clock surveillance helps the team catch system upsets in real time and respond quickly. The analysis of the data is enhanced through co-location with the Data Science team.
Ultimately, with digital enhancements and tools, Buckman's experts can focus on helping customers achieve their goals.
Edge gateways use Yocto Linux
Jayan oversees the Microsoft Azure Cloud and Edge components that help Buckman achieve an end-to-end device management and machine data ecosystem. Generally, Jayan says, the gateways and controllers used in the project are Yocto Linux-based. He adds that OTA (over the air) software updates are deployed in accordance with the needs and wishes of the different customer types. "Many customers are still looking for Buckman engineers to carry out updates by USB key. But gradually, Buckman wants to take OTA to full scale and this requires customers to become comfortable with the security updates involved. It makes sense when you are rolling out changes and patches to a large distributed network of gateways and sensors."
Read more about Buckman's Ackumen IoT platform for process management, monitoring and predictive modeling and maintenance.
We wish NM and Jayan well as they continue to accelerate the impact digitalization will have on their customers' operations as well as their own.